Archives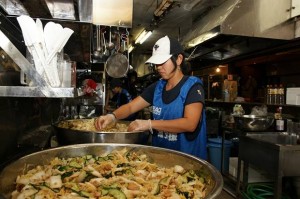 Peace Boat opens the "Central Kitchen"
June 8, 2011
Peace Boat has opened a Central Kitchen in Ishinomaki in order to increase the number of meals that can be provided, improving efficiency, sustainability, safety and hygiene.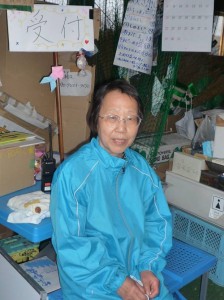 Volunteer interview – Shibata Ayako
May 31, 2011
Volunteer Shibata Ayako herself lost much of her family in the tsunami. "As a volunteer you are 'apart' from the survivors...I feel it is important to bridge this gap."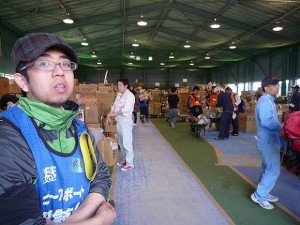 One day as a volunteer – relief goods storage
May 12, 2011
Peace Boat stores all donated relief goods such as food, sanitary goods, household items and cleaning equipment at the indoor sports hall of the Ishinomaki Senshu University.