Archives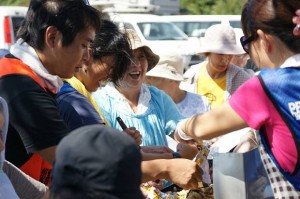 Kitchen Assistant Directors (ADs)
October 5, 2011
Since Peace Boat launched its relief activities in Ishinomaki, the food provision team has prepared a total of more than 100,000 meals. This report follows the team's Assistant Directors Morinaga Yoko and Kitamura Kazumi.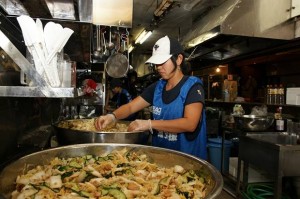 Peace Boat opens the "Central Kitchen"
June 8, 2011
Peace Boat has opened a Central Kitchen in Ishinomaki in order to increase the number of meals that can be provided, improving efficiency, sustainability, safety and hygiene.