Archives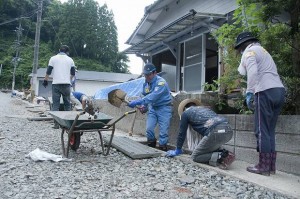 Northern Kyushu Flooding Relief Activity – Interview Report
September 1, 2012
Interview with Mizuno Masaya, head of the local Social Welfare Council, regarding cooperation with Peace Boat in relief activity for the flooding in northern Kyushu in July-Aug 2012.
Safety measures for volunteers (Part 2)
September 30, 2011
Orientations, training and safety measures for volunteers have been developed greatly as the activities have proceeded over the past six months. Read here for further information about such issues.