Archives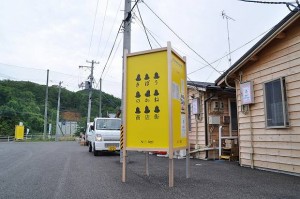 Making commercials for the Onagawa "Chime of Hope" Shops
September 30, 2012
Peace Boat has been working with the local community, volunteers and other groups to create commercials of shops in the "The Chime of Hope Shopping Center."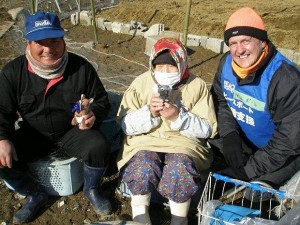 Australian volunteer Paul Bilney – in Ishinomaki four times
September 19, 2012
Mr Paul Bilney first came to Ishinomaki all the way from Australia in April last year soon after the disaster struck, and is a veteran international volunteer.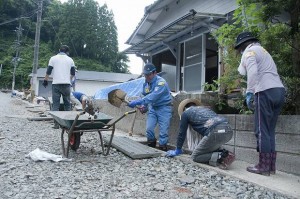 Northern Kyushu Flooding Relief Activity – Interview Report
September 1, 2012
Interview with Mizuno Masaya, head of the local Social Welfare Council, regarding cooperation with Peace Boat in relief activity for the flooding in northern Kyushu in July-Aug 2012.