Archives
Volunteer magazine "Ishinomaki Tsuushin"
October 28, 2011
The Peace Boat Disaster Relief Volunteer Centre has started a monthly magazine of information from Ishinomaki, to share with people who have joined volunteer activities in Ishinomaki to date.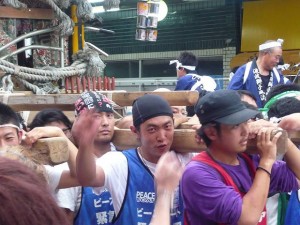 Ishinomaki Kawabiraki Festival Report Vol. 3
August 5, 2011
On the 2nd day of the Kawabiraki Festival, many high-spirited voices flew about the Ishinomaki shopping arcade, an area previously full of rubble now significantly recovered.