Archives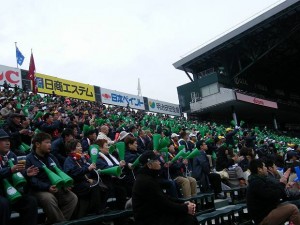 National High School Baseball Championship 2012
March 27, 2012
Ishinomaki Technical Highschool (Ishiko) appeared in "the 84th National High School Baseball Championship", a spring championship at Koshien.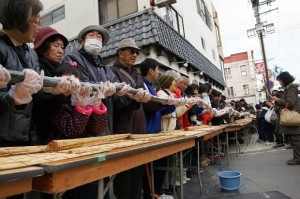 Jumbo Norimaki (Sushi Roll)!
December 2, 2011
From November 23 to 27, "Tomoni-Mae-e-Ganbaru Shotengai Matsuri" (Let's Work Together Together to Move Forward Shopping Street Festival) was held in the center of Ishinomaki, where the local community together made a 100m Norimaki (sushi roll).